Our Dentists
Dr. Deepti Sareen D.D.S.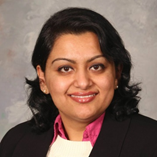 Dr Sareen earned her DDS degree from the prestigious University of Michigan, School of Dentistry. Her special interests are Implants and Wisdom Teeth Surgeries. She is also certified in I.V. Moderate Sedation from Duquesne University, Pittsburgh PA, is an Invisalign® Preferred Provider and holds Certification in Immediate Implant Placement from Midwest Implant Institute, Columbus, OH. Dr Sareen holds memberships of the Academy of General Dentistry (AGD) & American Academy of Implant Dentistry (AAID) and is a Licensed General Dentist in Virginia and Maryland.
"Dr Sareen started her journey in the Dental field after graduating as a dentist in 2002, with a M.D. Stomatology degree from Tver State Medical Academy, Russia and thereafter completed a Post Graduate Residency in Oral & Reconstructive Maxillo-Facial Surgery. She practiced General Dentistry and Oral Surgery for more than 15 years in different parts of the world. She lived in Canada before relocating to U.S."
Our Hygienists
Olga Garza R.D.H.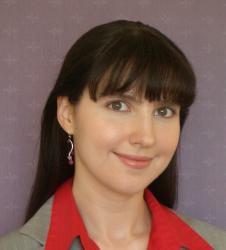 Olga is a Fairfax resident for more than ten years after moving here from California with her husband, Rick. A graduate of the highly respected NVCC dental hygiene program, Olga is a dedicated professional who enjoys using the latest technology to provide excellent care and patient comfort. Olga is licensed as a Dental Hygienist in Virginia, a member of the American Dental Hygienists Association, and has a special interest in making your dental visit as comfortable as possible.
Great service, fast and patient
Great service, very fast and patient which are great things at the dentist. But please don't repeat instructions to my husband, it is unnecessary. Thank you so much.
Outstanding and welcoming professionals!
I can't say enough nice things about East Market Dental! It's a wonderful place, comfy, welcoming and clean. Everyone from the front desk staff, to the manager, to the hygienist, to the very brilliant dentist, make an outstanding team. Keep up the great job!!!
-
Florentina .
12/20/2016
Great service!!
When they helped me decide whether to have an implant or bridge, they were after the welfare of their patient. They presented me different options with its pros and cons. They were very knowledgeable, professional and very understanding to the needs/concerns of the patient. I ended up with the bridge as they mentioned that for implant, I will need bone graft and it will impact my sinus which will require surgery. They were aware that I was scared of surgeries hence bridge was the best option for me. I like how they handled me, as well as the end product - my new teeth.
Message Sent. Thank you for contacting us. We will be in touch with you shortly.
Send A New Message
Hours
Mon:

10:00am

-

7:00pm

Tue:

10:00am

-

7:00pm

Wed:

10:00am

-

7:00pm

Thu:

10:00am

-

7:00pm

Fri:

9:00am

-

3:00pm

Sat:

9:00am

-

3:00pm

Sun:

Closed
Insurances
United Health Care
Delta
Aetna
Blue Cross Blue Shield
Qualifications
Invisalign Preferred Provider
Immediate Implant Placement
Academy Of General Dentistry (Agd)
American Academy Of Implant Dentistry